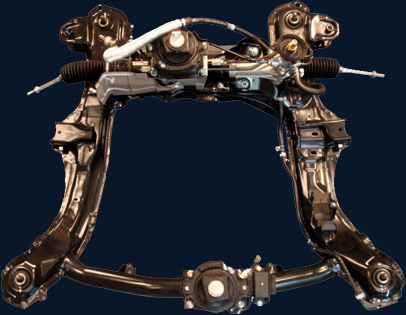 FPG develops suspension related components for the automotive industry. Those products range from fully assembled subframe shipped in sequence to simple painted brackets shipped in bulk. Our engineering team, combined with our global technical group, develops production lines specifically engineered to meet and exceed the customer's volume and quality standards.
We train our associates to understand the function of their parts in the final vehicle. This knowledge enhances their awareness during the production process and improves focus on key safety factors.

The subframe is a major support component housing the engine and front suspension system. Our final assembly team converts the welded/painted subframe into a fully function module ready to insert directly into the vehicle body. Shipments are sequenced to match the production pattern on the customer's assembly line.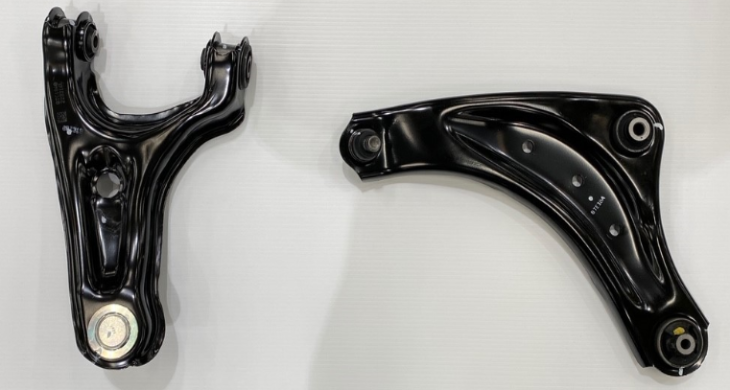 Integral components of a suspension system are the lower and upper arms. Their fundamental purpose is to connect the wheels to the body of the vehicle, and provide a smooth ride by absorbing vibrations from the road. Our rigorous testing methods and quality checks ensure these key, safety related components, perform their functions without fail.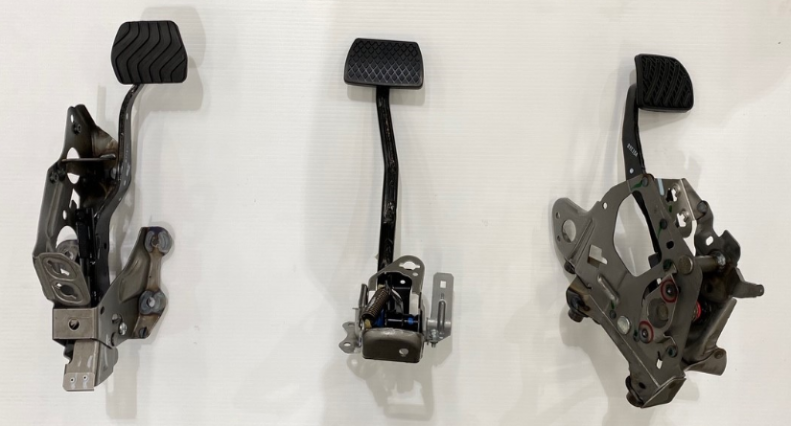 We manufacture a variety of pedals (assemblies) for the automotive industry. As with our suspension parts, the potential safety impact on the vehicle is impressed upon our associates. Each completed pedal is fully confirmed for function before it is shipped.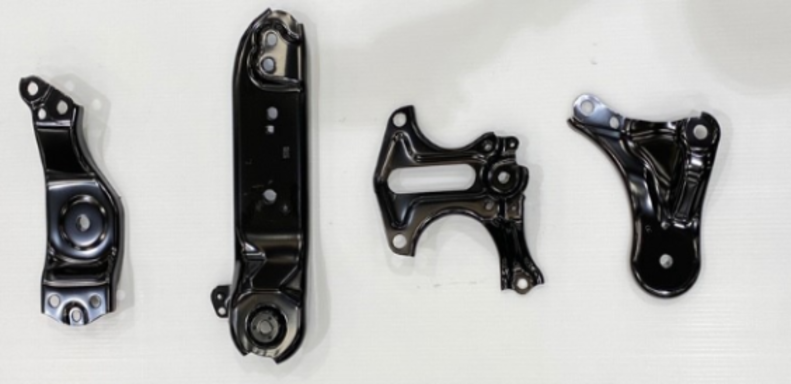 F&P's Stamping/Painting capabilities produce an assortment of parts to meet customer requirements. From Splash Guards and Stays to Stoppers and Stiffeners, we can generate the necessary parts from raw coils to the finished product.